You're going to the chapel, but how are you getting there? How will your wedding party and guests get from the hotel to the ceremony, to the reception and back to the hotel at the end of the evening? Wouldn't it be an extraordinary touch to offer your wedding party and guests transportation to and from the various locations associated with your big celebration? You have undoubtedly spent hours planning your wedding day to ensure that you have chosen the right venue, caterer, and photographer. Let us create a personalized transportation plan to encompass all of your travel needs so that traffic delays, alternate routes, parking and designated drivers are the least of your concerns! With transportation taken care of, both you and your guests will be able to let loose and enjoy your memorable occasion. American Executive Transportation is a family-owned and operated company with 15 years of expertise in luxury ground transportation. Our premium services can afford you a distinctive experience on your special day. From small ceremonies to multi-family celebrations, we can customize a transportation plan to meet all of your needs and specific requests.
If you have questions or would like more information on how American Executive Transportation can create a customized plan of specialized services to cater to your wedding transportation needs, please contact our knowledgeable staff at (703)662-7273 or access our online reservation portal here.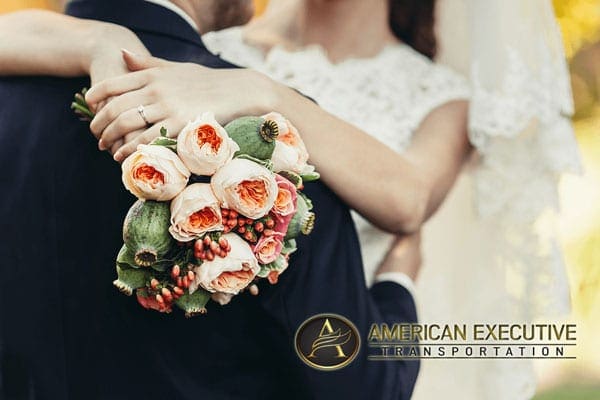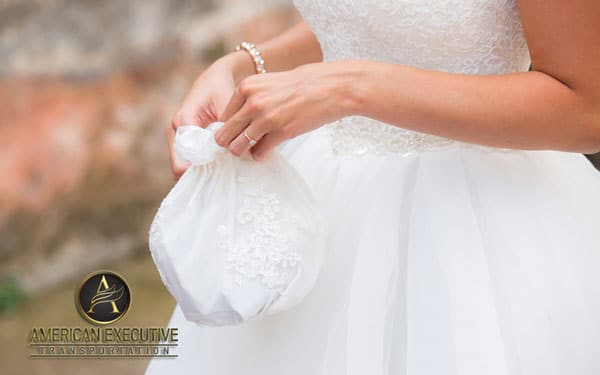 Consider

these vehicle options

Sedans or High Class Sedans: All of our sedans seat 4 passengers comfortably and feature plush leather interior and a chic exterior. Choose between a Lincoln Town Car or a Mercedes-Benz S550, each with their own distinguishing set of stylish features to accentuate any departure or arrival you and your future spouse make. Limousines: Our limousines are a classic option, combining formality and function with a sleek design and enough room for your bridal party and important guests to feel like VIPs too. Our limousines offer seating for up to 10 passengers, come fully stocked with a TV, VCR, DVD player, CD player, sunroof/moon roof, neon or fiber optic lighting, divider between you and your driver, complimentary bar set up, leather interior, intercom system, and more!

Van Options: All of our vans seat up to 13-14 passengers comfortably. Our Mercedes Sprinter Van is a luxury passenger van engineered for comfort. The 6′ X 4'3″ side door entry makes it quick and easy for entrance. It is big enough to gracefully accommodate the most elaborate of wardrobe choices. It allows passengers extra room to settle in, stretch out, and even stand up with an interior height of 6'4". Or choose our Executive van option with plenty of space in the back for transporting all of those wedding presents. Mini Bus: Don't wait until you get to the reception to start celebrating. Invite your guests along for the ride in one of our versatile 24 passenger charter buses. They are great for transferring guests to and from hotels or getting them from the ceremony to the reception. Your guests will appreciate not having to worry about driving after celebrating your big day. SUVs: Our SUVs come in many different makes and models. Each SUV is air-conditioned with plush leather interior, dark-tinted windows, and provides comfortable seating for up to 6 passengers. Your wedding party will certainly appreciate arriving and departing with extra flair!