Who says you need to visit Washington DC proper to explore great attractions and landmarks?
For those who want to try something different, there are a ton of great day trip destinations just outside the nation's capital as well!
Here are some of our favorites:
Annapolis, Maryland
Photo Credit: m01229
Annapolis, Maryland has history, architecture and plenty of entertainment for day trippers near Washington, D.C.
This walkable town boasts the historic U.S. Naval Academy, an Arts District that features many superb performing arts centers and other exceptional attractions and landmarks that you can visit year-round.
Annapolis is also home to plenty of great places to eat.
From Galway Bay Irish Pub to Iron Rooster, this city has a dining experience you'll surely remember.
Monticello Wine Trail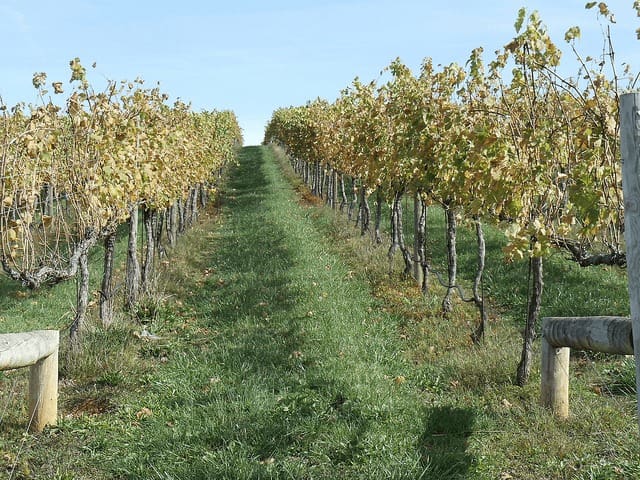 Photo Credit: Richard Martin
Did you know President Thomas Jefferson g the Monticello Wine Trail.
This wine trail offers amazing vineyard views of the Blue Ride Mountains.
Plus, with 30 exemplary vineyards at your disposal, making it easy to try different vintages at each location.
The Monticello Wine Trail includes vineyards scattered across Charlottesville, Virginia. And over the course of a day, this trail ensures you'll be well equipped to enjoy a one-of-a-kind experience with your closest friends.
Gettysburg, Pennsylvania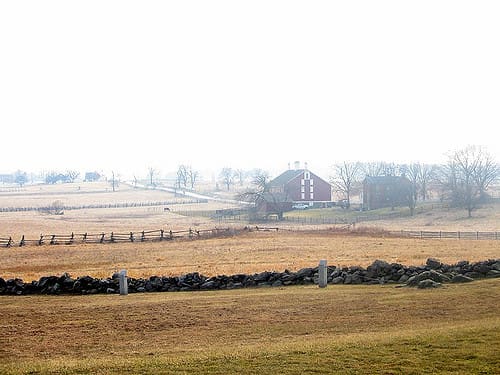 Photo Credit: David Williams
For an up-close look at history, nothing comes close to Gettysburg, Pennsylvania.
Gettysburg boasts many local museums and guided tours for the history buff.
For those who want to relax, there are spas, restaurants and other hot spots that guests of all ages are sure to enjoy.
A trip to Gettysburg is a must for anyone who wants to experience the beauty and wonder of a fun-filled and educational destination outside the nation's capital.
King's Dominion
Photo Credit: anokarina
Virginia's premier amusement park, King's Dominion in Doswell represents a thrill-seeker's dream come true.
The Park features the Delirium thrill ride and the Soak City water park, in addition to other amazing attractions. There are also tons of great events throughout the year.
There are at least 100 reasons to plan a trip to King's Dominion. Choose yours today!
Get where you need to go with American Executive Transportation
When it comes to taking a day trip outside DC, you deserve effortless transportation that the whole family can enjoy.
And with American Executive Transportation at your disposal, you can have it. 
At America Executive, we offer a large selection of luxury vehicles that includes:
Executive Sedans – Each of our executive sedans includes plush interior, tinted windows and other elegant features.
Luxury SUVs – A great choice for up to six passengers, our luxury SUVs ensure you can get wherever you'd like to go in a stylish, spacious vehicle.
Limousines – For those who want to travel like a VIP, a limo represents a terrific choice, as it features a full-length bar and is driven by a professional chauffeur.
Executive Vans – Traveling in a larger group? No worries, as our executive vans offer deluxe seating for up to 14 passengers.
American Executive Transportations also strives to implement the most rigorous hiring practices in the industry.
We institute background checks and drug testing to ensure that every chauffeur on our staff is a trustworthy and dependable professional.
Contact AE Sedans today to learn more about our services or to book your trip this summer!